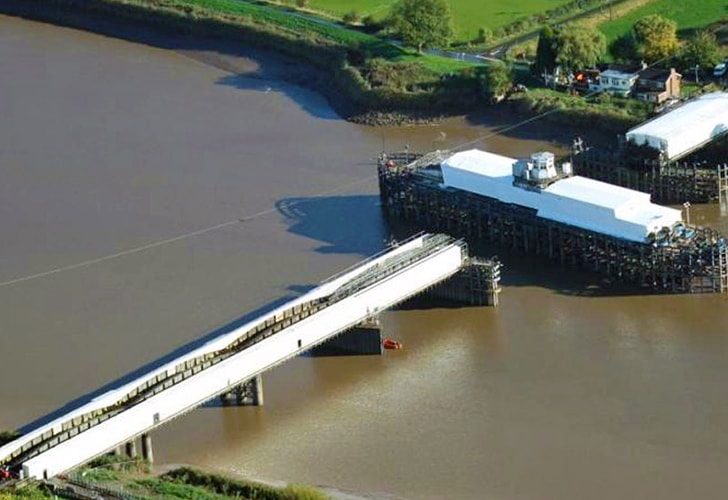 Goole swing bridge is a six span bridge, situated between Goole and Saltmarsh carrying two tracks of the Gilberdyke to Goole line over the river Ouse.
At the time of its construction in 1869 it was thought to be the second largest railway swing bridge in the world, it remains today fully operational and a fine example of Victorian bridge building excellence.
Lyndon SGB delivered a full encapsulation from drop lift to temporary roof in order to provide complete and total encapsulation. This allowed 24 hour working during a complete 6 week blockade, which allowed steel replacement and blasting and subsequent painting.