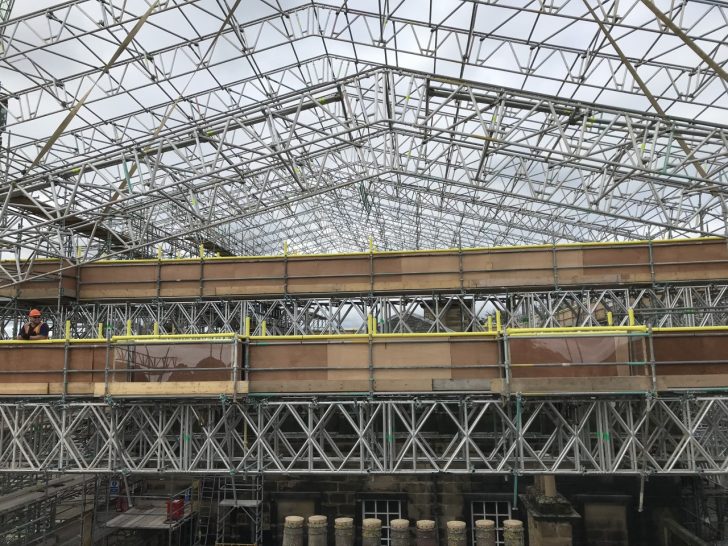 Lyndon SGB's beam systems offer a complete lacing and bracing system, specially designed to handle greater loads while providing large clear spans for bridging large openings.
The innovative design and quality of the system ensures it is compatible with system or scaffolding boards and the need for tube and fitting is eliminated.
Productivity & safety

The system offers a high degree of versatility, it is not just a beam but a complete lacing, bracing and decking system providing significant reductions in erect and dismantle times. Fewer, lighter components compared to conventional lacing and bracing methods has been proven to reduce programme times and offer significant savings.
Safe systems of work are essential, and we can demonstrate that ours are both much safer than traditional methods and can meet the more stringent requirements now expected from the latest safety guidance and leading construction clients.
Applications
Bridges over road, rail or water
Road / highway openings
Vehicle access
Under bridge access
Static or mobile structures
Beam systems at a glance
Ideal for bridging over large openings
Eliminates the need for tube and fitting
Fewer components compared to other systems
Saves on possessions / road closures
Strongest aluminium beam available
Reduces programme times
Easy to adapt