The 60m high New Court project in the City of London is a prestigious development by Stanhope for the Rothschild Banking Business.
Initially Lyndon SGB was appointed by the McGee Group to fully encapsulate the old New Court building throughout the demolition phase, and necessitated the use of sound reduction technology in the form of acoustic panels fixed to the sensitive elevations.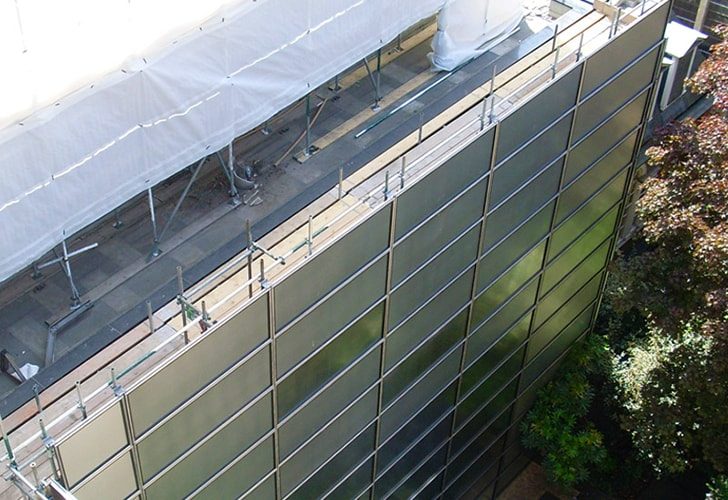 These also had the advantage of improving the visual aspect of the clad building. Following on from the demolition contract, Construction Manager Lend Lease appointed Lyndon SGB to carry out safety and access provisions for the construction and fit out phases. This project was in a very tight location with only one road in on which access for the public had to be maintained; the job was likened to doing construction through a letter box.
Lyndon SGB provided safety net fans and edge protection vertical netting to ensure a safe environment for the public below. This project included a special bridged platform which gave access to fix stone soffits whilst maintaining the only access point for site underneath. Scaffold edge screens also provided an important role on the higher floors giving protection for those working below and weather protection for those inside.