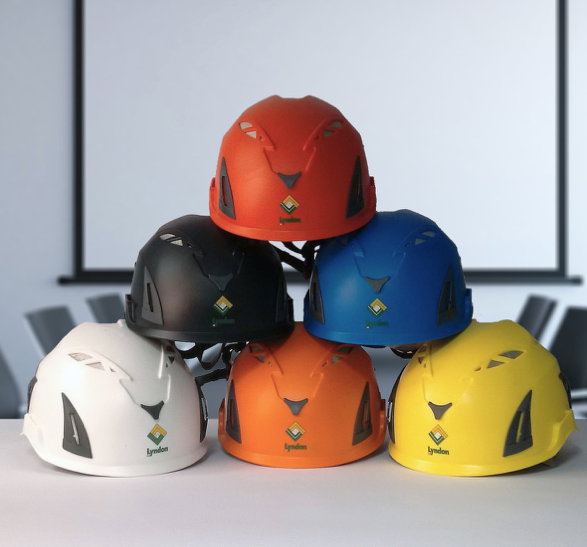 We have just made a major investment in the safety of all our scaffolding operatives – purchasing 600+ leading, state-of-the-art safety helmets, the Big Ben Ultralite.
Lyndon Scaffolding MD Rob Lynch said: "Every year, we invest £4 million on new equipment for the business. Our old safety helmet has served us well and has undoubtedly saved the lives of some of our staff. But we are always looking to improve our safety standards.
"After extensive research and trialling of currently available products, Lyndon Scaffolding plc has taken the decision to upgrade our standard issue safety helmet to a helmet that substantially raises safety standards – in the Big Ben Ultralite. The helmet is very much more expensive, but we are happy to make this investment to help keep our employees safe. Helmets save lives in scaffolding."
Scaffold suppliers say the Big Ben Ultralite Height Safety Helmet complies with both EN397 and EN12492, is twice as strong as the previous helmet used by us and offers greater protection to the side and back of the head. 
Rob Lynch added: "This helmet provides twice the level of shock absorption and penetration protection, it is extremely durable and comfortable to wear, yet it is also the lightest height safety helmet on the market. Additional benefits include, 10 air vents to offer added ventilation to keep the wearer cool, an adjustable four-point chin strap, and a quick turn adjuster. WE hope the lads will enjoy the change, and stay safe. Look out for the colourful new helmets on a Lyndon Scaffolding site near you!"