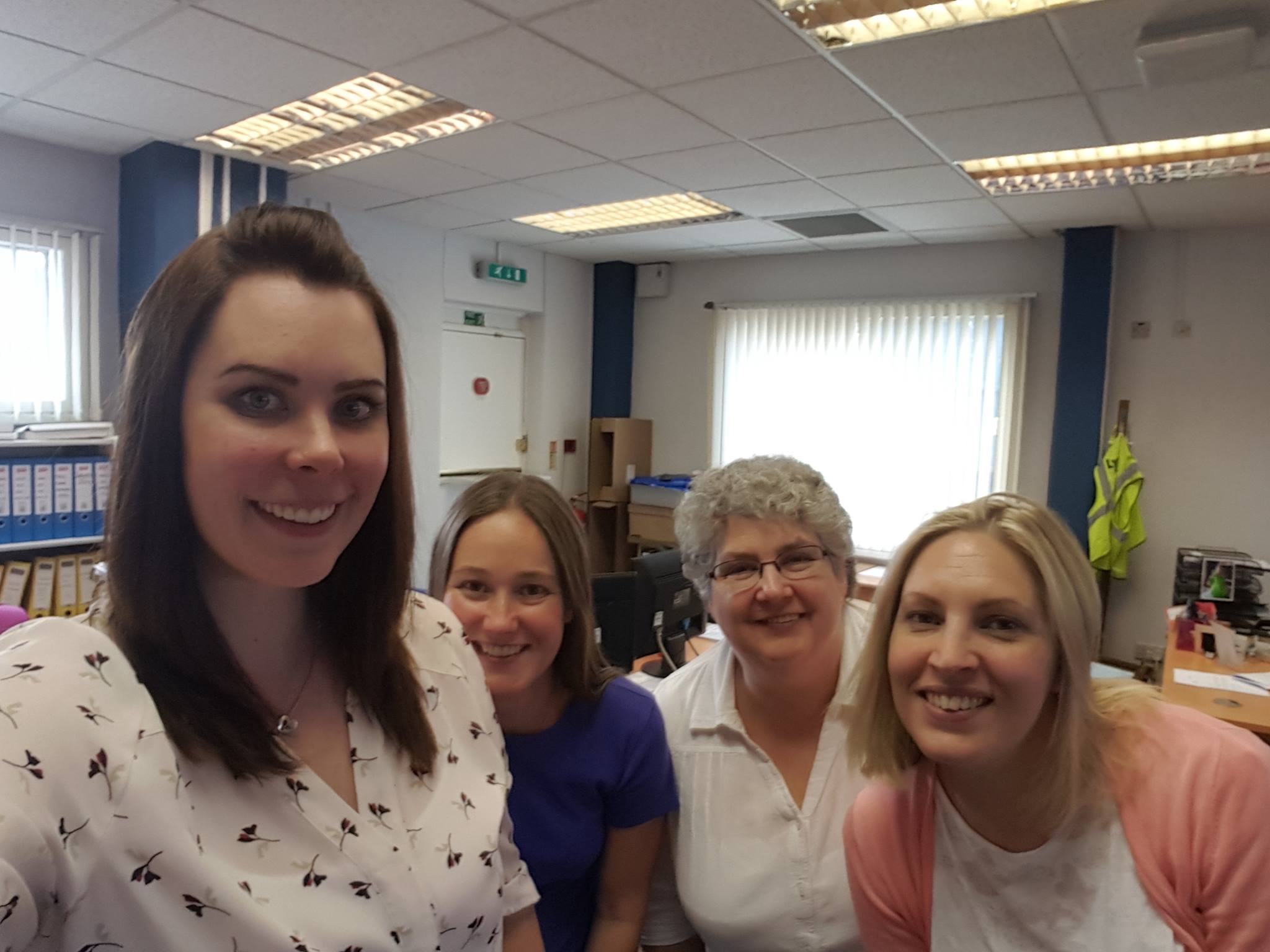 Four members of Lyndon Scaffolding's accounting team – Holly O-Neill, Emma White, Alison Evans and Chloe Jones – aka the "finance fillies" will be tackling an action-packed Pretty Muddy® event in Birmingham on July 17th, in aid of Cancer Research UK.
Organisers say Pretty Muddy® isn't like any other fundraising event: "It is a muddy obstacle course that women of any ability can climb over, crawl under, and charge through to show cancer that hell hath no fury like a woman in pink."
The Lyndon ladies will be taking on a challenging and fun mud-splattered 5k obstacle course on the 17th July 2016 at Cofton Park, Longbridge, Birmingham, starting their run at 12pm – to help raise money for the top cancer charity.
And this is not the first time the "finance fillies' have been involved in such a great charitable cause. The girls ran the Colour Run for Save the Children two years ago, raising over £5,000 for the charity, with a contribution from Lyndon Scaffolding, which will be happening again this time out, by both the firm's employees who chose to support the event and the management.
Holly O'Neil said: "We have decided to punish ourselves again in the name of Charity! Many of us have unfortunately either been personally affected or known of someone who has been affected by this horrendous disease. The charity does an amazing job of fund raising to help the scientists and other medical fields somehow find a way to combat cancer. One day with their help we may get there.
"Until then, we hope to help raise as much as possible to help contribute along with many others to this worthy cause. So come on guys… do something amazing… please Donate, every little helps, no matter how big or small, it will be greatly appreciated."
Please make as generous donation as you can afford at their Just Giving Page here.