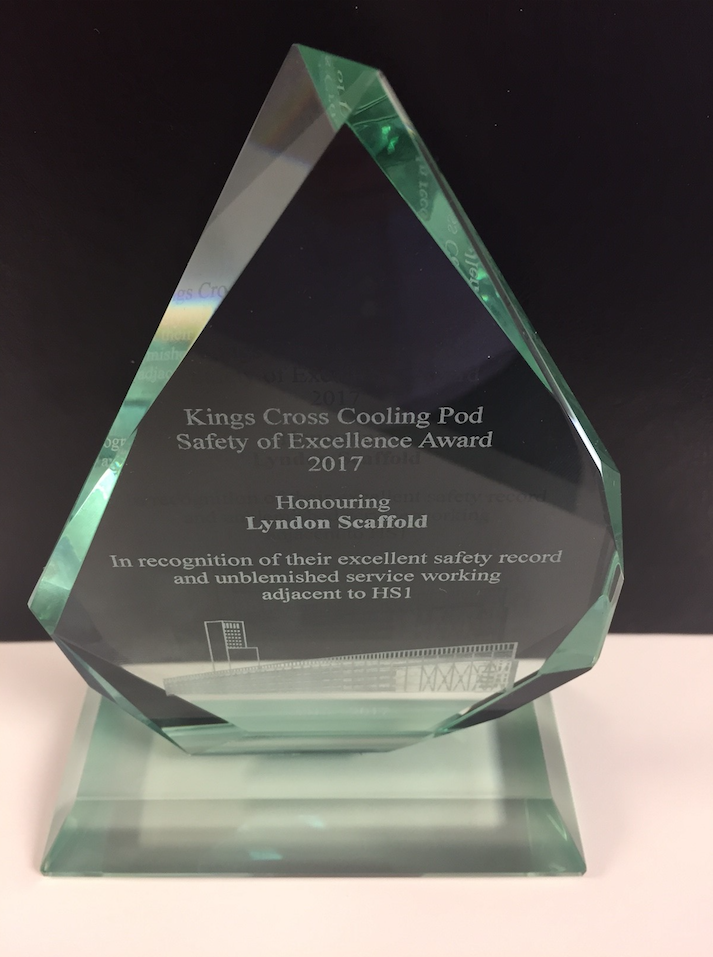 The London-based Lyndon Scaffolding team were presented with a 'Safety of Excellence Award' by clients Carillion "in recognition of their excellent safety record and unblemished service" – at a topping out ceremony at the prestigious Cooling Pod project in Kings Cross on Friday.
The event was organised by Carillion's project manager James Ramsden, in recognition of the scaffolding and access works Lyndon operatives carried-out in Kings Cross, adjacent to the HS1 line.
Lyndon's regional manager, Phil Smith, said: "The scaffolding scheme was devised and demonstrated to Network Rail, HS1 and Carillion over a six month period prior to works commencing, due to the close proximity of the scaffolding to the High Speed 1 link into Kings Cross St Pancras. All materials were fully tethered from the point of leaving the ground, to when each component was secured into position. Brick guarding was installed to the advanced guardrail, offering additional protection as the works were installed and dismantled.
"Naturally, we are thrilled to have been recognised for our efforts and credit to the design team, managers on site, SHEQ department and of course the scaffolders for another London job well done for Carillion."
Attending the ceremony were representatives from Lyndon Scaffolding, Carillion, Network Rail HS1 and the developer Argent. Lyndon Scaffolding were presented with an exquisite glass trophy from James Ramsden.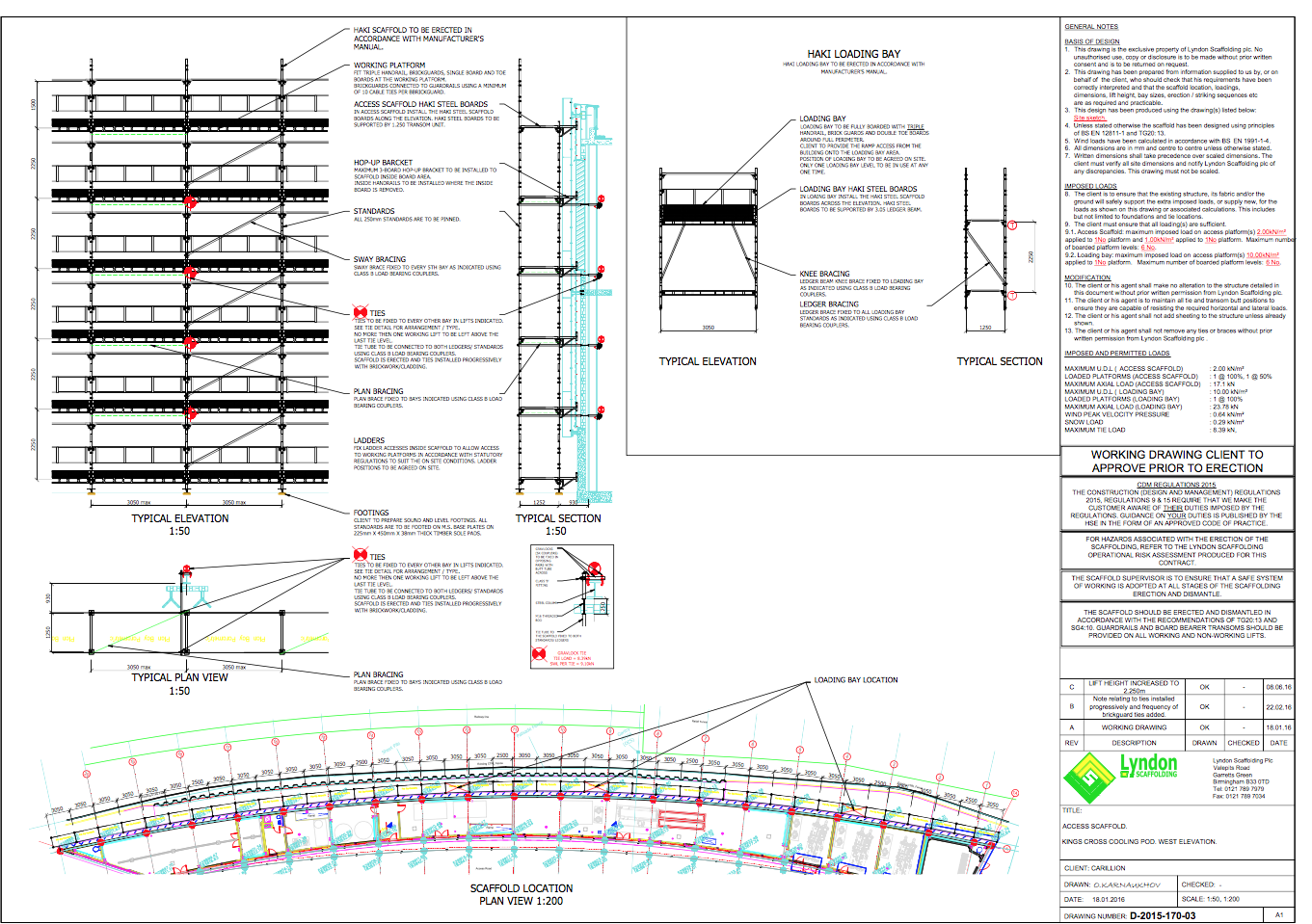 Left to Right (below): Jack Kelliher, Garry Williams, Rob Naggie, Darryn Shields (Contracts Manager) Stuart Ross (Contracts Director) Brad Pettican (Site Manager) and Dan Barton.
Great work lads! Another unblemished safety record on a prestigious job.