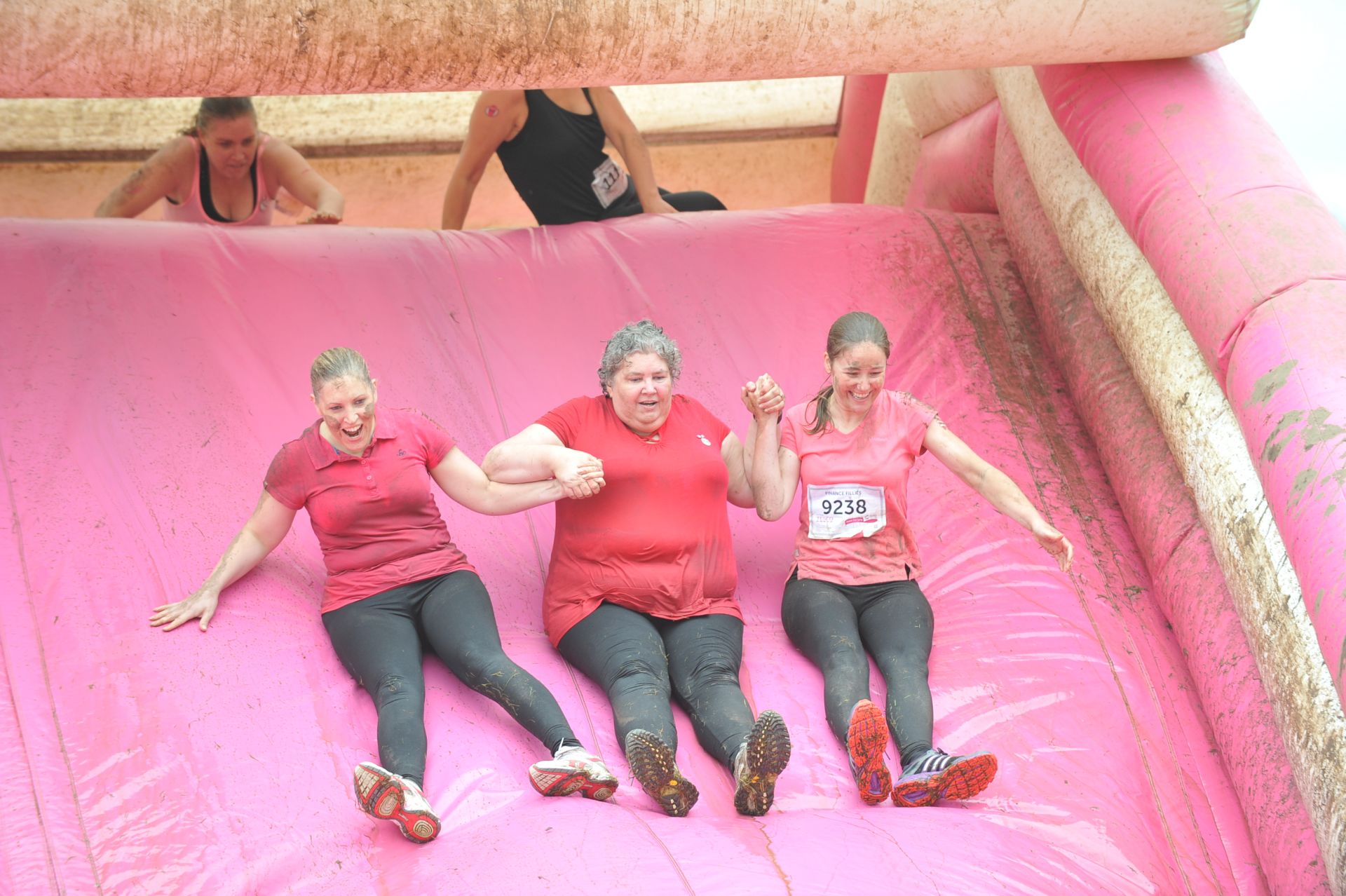 Bravo to our fearless "finance filies" Alison Evans (9235), Emma White (9236) & Chloe Jones (9238) who tackled the Pretty Muddy Race this weekend – raising money for Cancer Research UK in the process.
It looked like hard work, but great fun & a fabulous achievement in not far shy of £1,000 raised for a great cause to date, with more to come. 
Alison Evans said: "
Pretty Muddy Women's Mud Run
was a brilliant day, the comradery between all the runners was fantastic and this created a real sense of girl power. 
The event was very well organised and the atmosphere was brilliant with lots of spectators to cheer us all on.The only negative was how long it took to get all the mud out from under my finger & toe nails once I got home! The other ladies are in their 30's & I'm late 50's so anyone can do it!"
The sponsorship count so far is £671 through work with more to come and £200.00 online, which you can add to here. 
Check out the girls in action below!