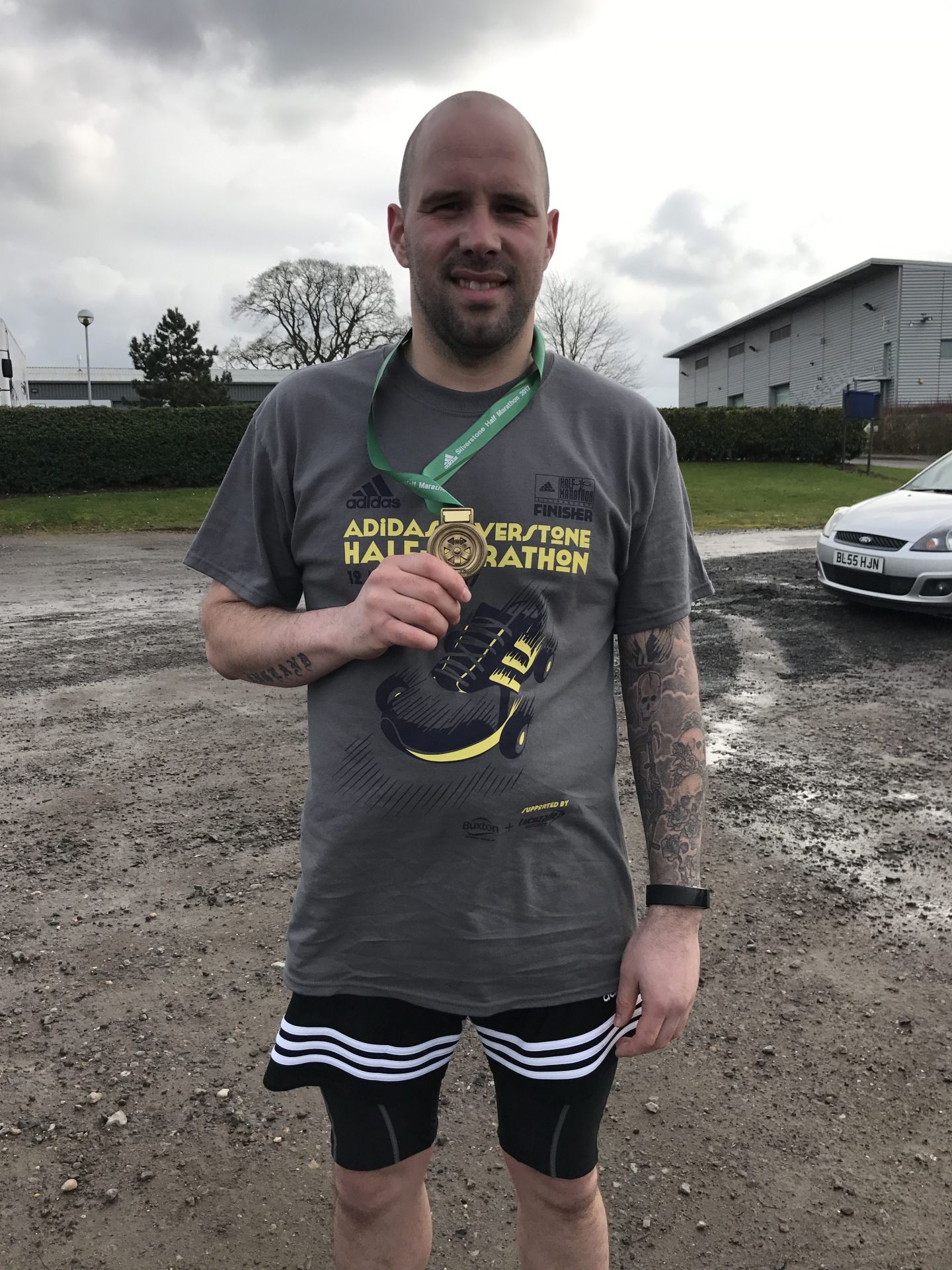 Lyndon Scaffolding's Luke Caldicott raised over £400 for The Stroke Association running in the Adidas Half Marathon event at the historic Silverstone racing circuit, last Sunday. 
And Lyndon CEO, Rob Lynch has matched what Luke raised – taking the total to over £800 for the charity.
The lads who work in the Birmingham Lyndon yard have also been raising money for driver and friend, Adrian Mansell, who suffered a stroke last year – hence the reason for Luke's chosen charity.
Luke said: "Half the reason I picked the Stroke Association is for Adrian and my nan also suffered a stroke, so it's something I wanted to support with the run. I ran my fastest time – beating my two hours and six minutes of last year, with a 1:50.38. And it was great to be there running around the circuit and all the paddock, where I use to watch Formula 3 races. The weather was typically British – it rained and was cold, which people say is ideal for running, but I'm not with them on that. But it was 13 miles of peace and quiet for me!"
Good on you Luke!