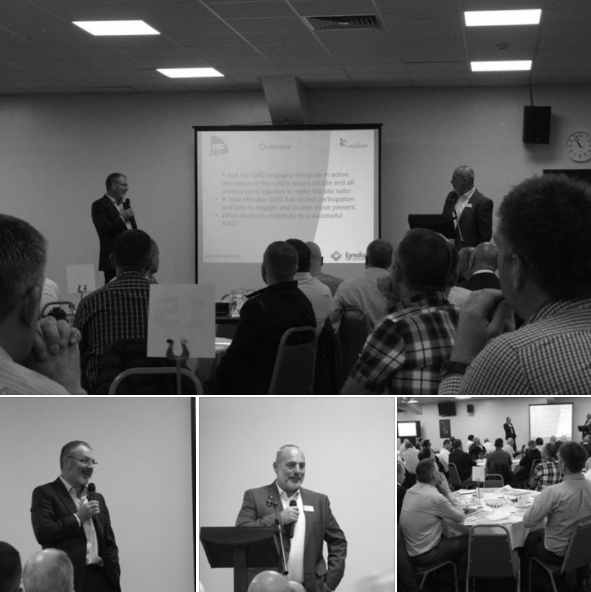 Thanks to Jon Cooke (Regional Manager North) & and John Lynch (SHEQ Director) who both spoke recently on behalf of Lyndon Scaffolding at a very well attended and useful Carillion Safety Strategy Forum 2017 at Crewe Alexandra Football Club.
John said: "We gave a presentation on the experience of our scaffolders from attending the site monthly Safety Action Group meetings, looking at which forms of communication work well. And we also discussed new ways to increase worker participation and engagement at these meetings with the goal being to use the knowledge and experience of those present in order to predict and thus prevent accidents occurring on site."
The forum had over 150 delegates in attendance, split evenly between Carillion and their supply chain and it was a very successful occasion with our client.
Thanks to Carillion for the invitation and the exciting projects to provide access on.