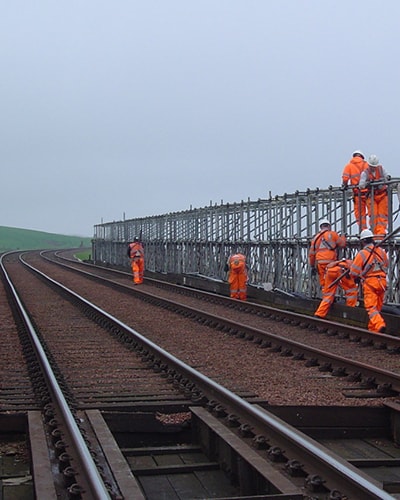 Lyndon Scaffolding has just achieved a five star audit from Achilles RISQS, for its expert scaffolding and access work for Network Rail on the UK railway network.
The nature of rail scaffolding requires experience and expertise. And because we work trackside, we employ 120 personal track safety qualified employees. Furthermore, the company is RISQS audited annually to make sure safety standards are consistently high – like with our scaffolding.
In order to work on Network Rail contracts, you have to be Link-up approved, which Lyndon Scaffolding have been for years. And this latest five star audit from Achilles RISQS adds further credibility to our work as specialists in rail scaffolding.
Lyndon Scaffolding's SHEQ Manager, Phil Hinch said:
"The Achilles RISQS audit is a two day process – analysing all aspects of our work and our management system. Five stars is the highest award they give out, so we're very pleased.
In 2014 the audit protocol changed so the highest you could get was four stars, which we also achieved. And because we have achieved the highest score for two consecutive years, our next annual audit will be just one day."