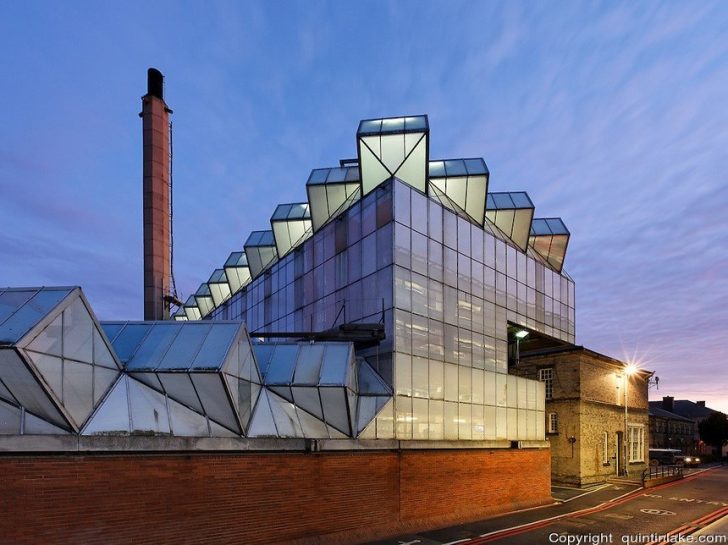 Check out this project at University of Leicester's new Engineering Block. Anyone fancy scaffolding a green house?
CEO Rob Lynch said: "This project was long in the planning stages with our in-house design team & the client Lend Lease Group and is now finally coming to an end.
"The challenges were numerous – it's a Grade 2* listed building from 1963, designed by James Stirling and James Gowan and is widely recognised as one of the most architecturally important buildings of the period. Add to this that the building was to remain open throughout the works and in is the middle of a busy campus full of students and you get some idea of what we were facing on this job. Oh yes – and it is a massive glass structure, so you had better be careful not to drop anything lads!
"Visually stunning & hugely complex structure, we have created a 2,800 square metre temporary roof using the heavy duty Astrix beam. The roofs had to withstand 16 months of storms including the most recent Storm Doris. Needless to day, no problems for Lyndon SGB! Thank you and well done to everyone involved."